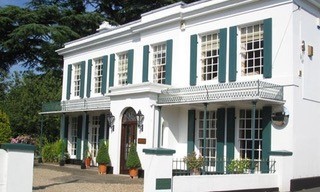 Marlow Homeopathy is a group of homeopaths dedicated to working together to improve our services to the local community, and we have now been joined in Marlow by some valuable additional therapists (see "Other Therapies").
The Marlow Clinic was established in 1985.
We continually exchange ideas and keep abreast of the most recent developments in homeopathy and other therapies.
We work together supportively to ensure that we can provide the best environment and services for our customers. All our practitioners are required to be registered with reputable professional bodies that require adherence to a Code of Ethics.
As part of our aim to improve health naturally Marlow Homeopathy has invited a number of complementary therapies to join the clinic.
All our practitioners share a common goal, working together to provide each patient with the best possible chance of achieving health.
We have provided some information here about all of these therapies. Please feel free to call the clinic if you have any further questions or would like to talk to one of the practitioners directly.
If you are unsure whether homeopathy is for you, simply wish to explore what is involved, or would like to get a feel for the clinic and its practitioners, we offer a free half-hour pre-consultation
"The art of healing comes from nature, not from the physician. Therefore the physician must start from nature, with an open mind "
– Philipus Aureolus Paracelsus